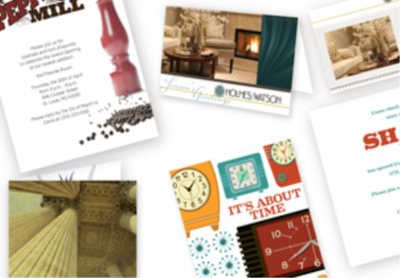 A personalized announcement delivers more than an invitation to a big event, holiday greetings, or thanks. It elevates your customer's message to a new level, whether your customer is looking for a traditional announcement for their grand opening or a luxurious specialty announcement for their biggest events.
Full Color Announcements

With four different sizes to choose from and the versatility of full color print, full color announcements are easy to customize for your customer's next event. Choose folded or unfolded cards in a wide variety of different sizes to create the announcement that is right for them.